Basic Tipping Skip Range for Forklifts
This is our range of Basic Tipping Skips. The tipping skips are for forklift or telehandler use and feature a spring plate for automatic tipping to unload. Our basic range of tipping skips are heavy duty with an impressive load capcity of 2000kg.
Tipping skips are great for collecting and moving waste, whether cardboard and general waste, rubble and construction site debris or something more specific to suit your own application. The skip can be placed locally to the area to be cleared and left there until full. Once the tipping skip is full and needs emptying, the skip bin can be moved by forklift to the skip or truck into which the bin will be emptied. Simply raise the tipping bin over the skip and push the release catch against the top edge of the bin and the skip will roll forward and tip the contents out below. The forklift driver doesn't even have to get out of his seat. To close, lower the edge of the tipping skip down onto the bin below and the catch will automatically re-engage as the skip rotates back to the home position. Please see our video below on how to use this tipping skip.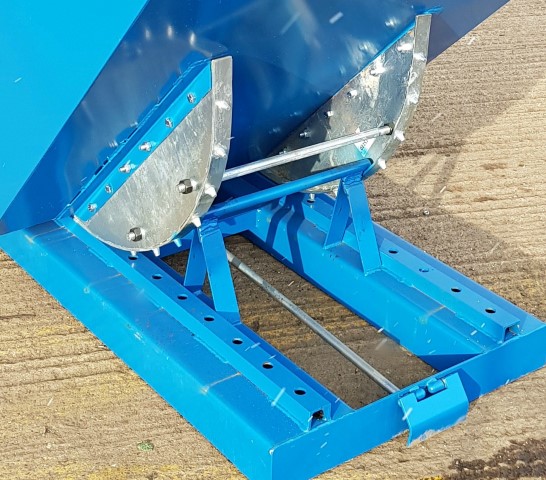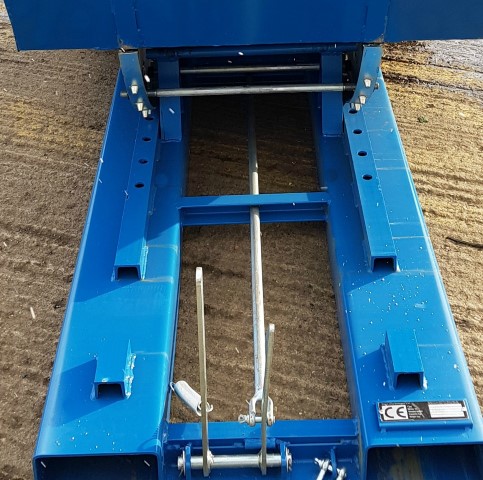 The drop bottom skips are painted in a blue colour - RAL 5010. All the drop bottom skips come with a pair of safety chains to secure the bin to the forklift mast and are CE marked.